Welcome to the "Ready to Respond" artwork page, click on GALLERY above to go back to the gallery page, or back arrow to back to where you came from...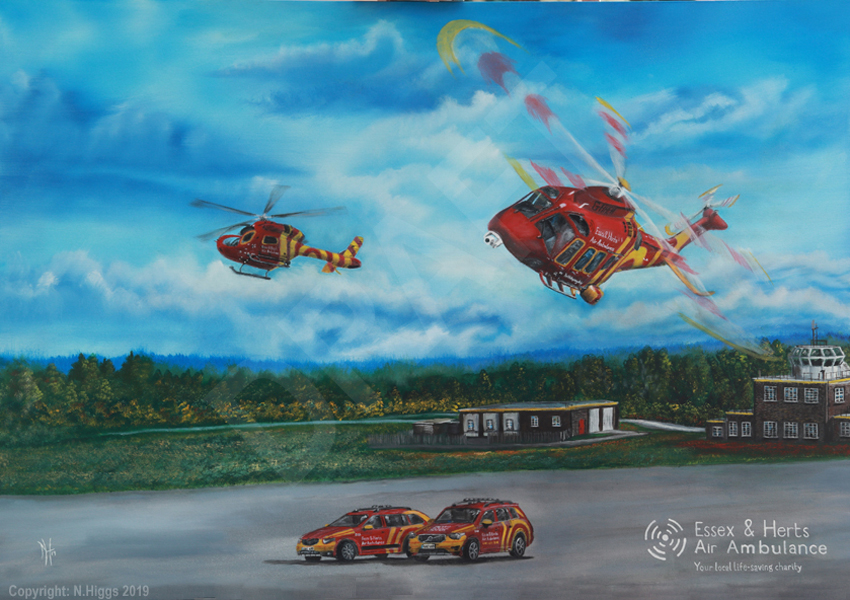 The painting depicts the assets of Essex & Herts Air Ambulance charity, namely the AgustaWestland 169 (AW169) <Right>, McDonnell Douglas 902 Explorer <Left>, Skoda Octavia <Left> and Volvo XC90 <Right>. The background depicted is North Weald airfield control tower, which at the time of this painting housed the AW169 and two of the four cars used by the charity.

The painting is in oils on a 1000mm x 700mm stretch deep edge canvas.

The Essex & Herts Air Ambulance webpage is seen at www.ehaat.org.

DO NOT reproduce anything on this website without Neil`s permission...