Welcome to the "Over the moon and safely home" artwork page, click on GALLERY above to go back to the gallery page, or back arrow to back to where you came from...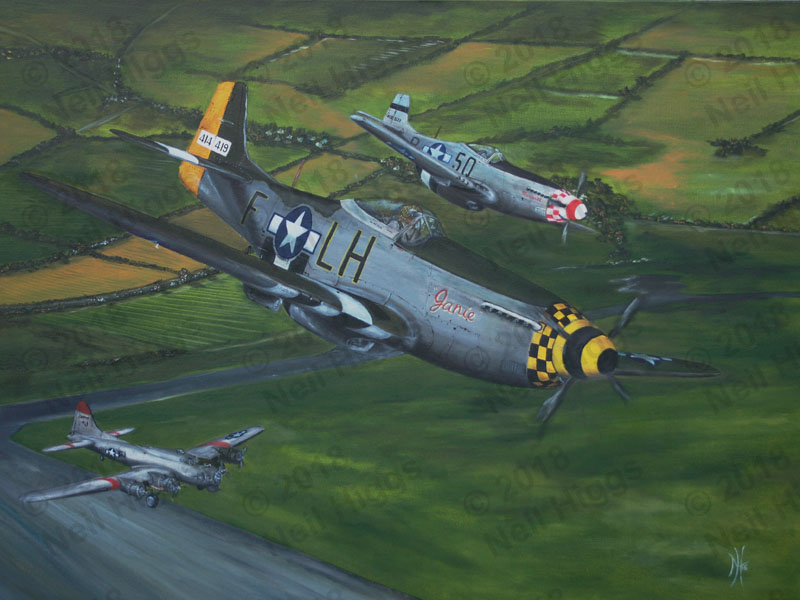 The painting depicts two North American P-51D Mustangs (Janie and Marinell) overflying a 490th BG (Heavy) Boeing B-17G Flying Fortress (called "Carolina Moon") based at RAF Eye (home of the wartime 490th BG).

The painting was completed in oils on a 1000mm x 750mm stretch deep edge canvas. It was auctioned throughout the 2015 airshow season at various events in Essex, Cambridgeshire, Suffolk and Lincolnshire.

The aim of the 490th Bomb Group Memorial Project was to raise funds for a memorial to be erected at what is left of Eye airfield, this happened in 2016. The project still has a fundraising arm, to help with the maintenance of the memorial and heritage trails.

A3 size prints may be available soon, watch this space...

If you would like a print, please email Neil via the following.